Bowker and Son guarantees every monument we place. The material is first quality. We also can carve boulders. For the boulders we can come to your house and carve the boulders there!
Designer and Builders of Fine Memorials Since 1920
Bowker & Son Memorials Inc
269 Clarendon Ave
West Rutland VT 05777
(802) 438-2222

Click on the photo to zoom in.
​​Newer monuments are towards the bottom of the page.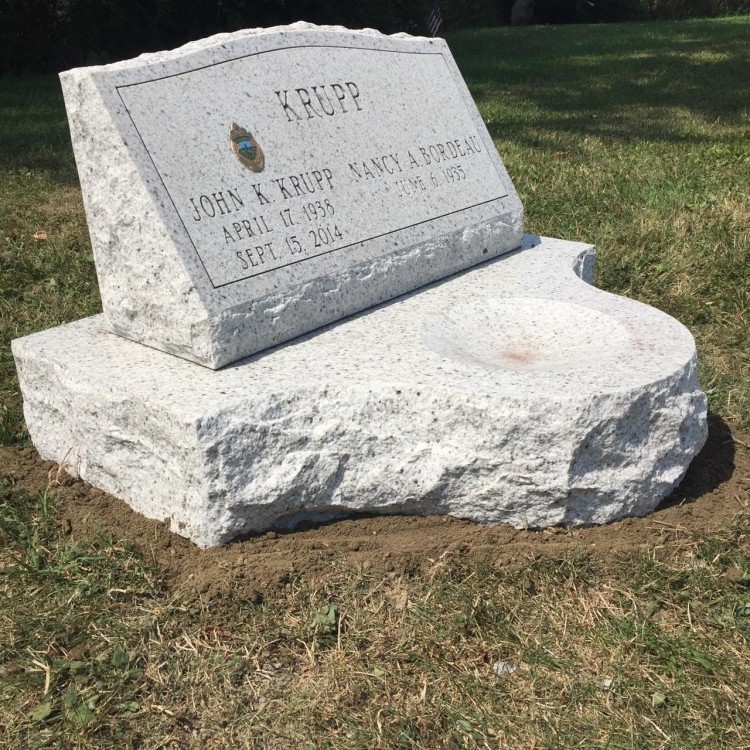 We can customize your memorials any way you would like. This memorial has a bird bath made into the base. Also has the police badge recessed in the granite.